AGRICULTURAL TYRES

ENGINEERED IN AUSTRALIA


FOR AUSTRALIAN FARMS
DOWNLOAD YOUR PRE-SEASON TYRE CHECKLIST

When was the last time you checked your tyres and developed a pressure plan? 
No matter what the season – the reason to get up close to your tyres is simple:   To ensure they will support you and your workload for the job ahead.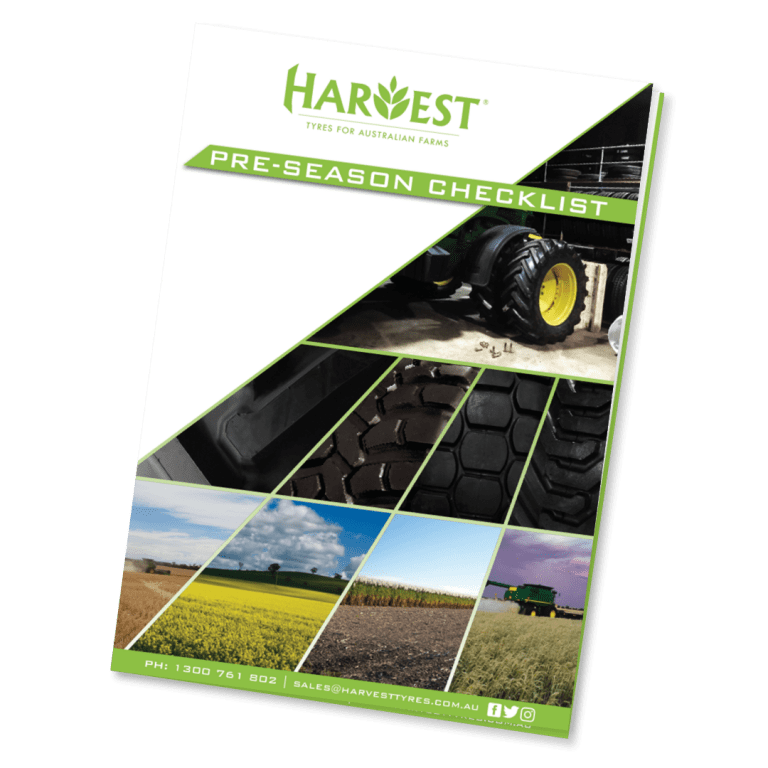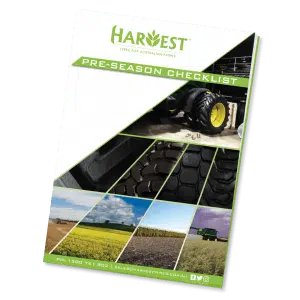 Get your AgDay Photo Screensaver here
Enjoy incredible photographs
showcasing
life on the land from all over Australia - everyday!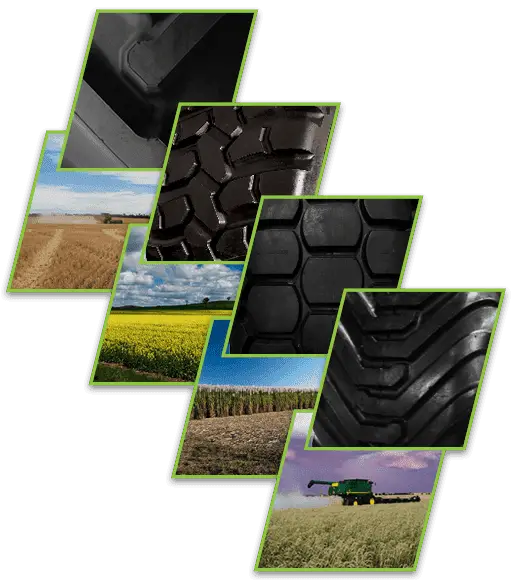 INNOVATION FOR AUSTRALIAN FARMS

We are passionate agricultural tyre specialists who know that tyres perform best when designed for local conditions.
Our Australian based engineers manage our end-to-end design from the initial innovation concept through to the end manufactured product.
We innovate to deliver optimal tyre performance for our local agricultural sectors.
Join the Harvest family and experience the longevity of an Australian Engineered Agricultural Tyre designed specifically for YOUR application.
THE HARVEST SELF PROPELLED SPRAYER SOLUTION
A tyre to meet the particular performance requirements of Self Propelled Sprayers. Specifically a tyre that delivers high load, high speed, high flotation characteristics with reduced lug penetration. Performance, stability, efficiency and yield protection via reduced lug penetration.
Our Self Propelled Sprayer customers approached us to help with ongoing tyre performance, minimum pressure & warranty issues they were experiencing with another market leading tyre brand.
We developed our high load carrying Harvest X-LOAD design 380/90R46 173D tyre. A tyre specifically for self-propelled sprayers.
This tyre was designed with in-built technology that delivers a range of design features including: Extra lugs and specifications for high speed and supporting high loads, ideal for self-propelled sprayers.
The tyre is rated to 65km/h and has an extra high load carrying capacity of 6500kgs per tyre, due to the additional construction strength.
The tyre is ideally suited to row crop applications such as cotton and will deliver a long footprint to increase traction, whilst minimising compaction. The tyre also has a high number of lugs with a 45 degree lug design to give optimal balance of tyre wear and mud clearing ability.
First introduced 2 years ago, over 20 Goldacres G4 self-propelled sprayers have now been fitted OEM with this tyre and are successfully operating Australia wide.
We invite you to put these tyres to the test this season. Ask us to assist with ensuring you utilise the right pressures for your particular conditions.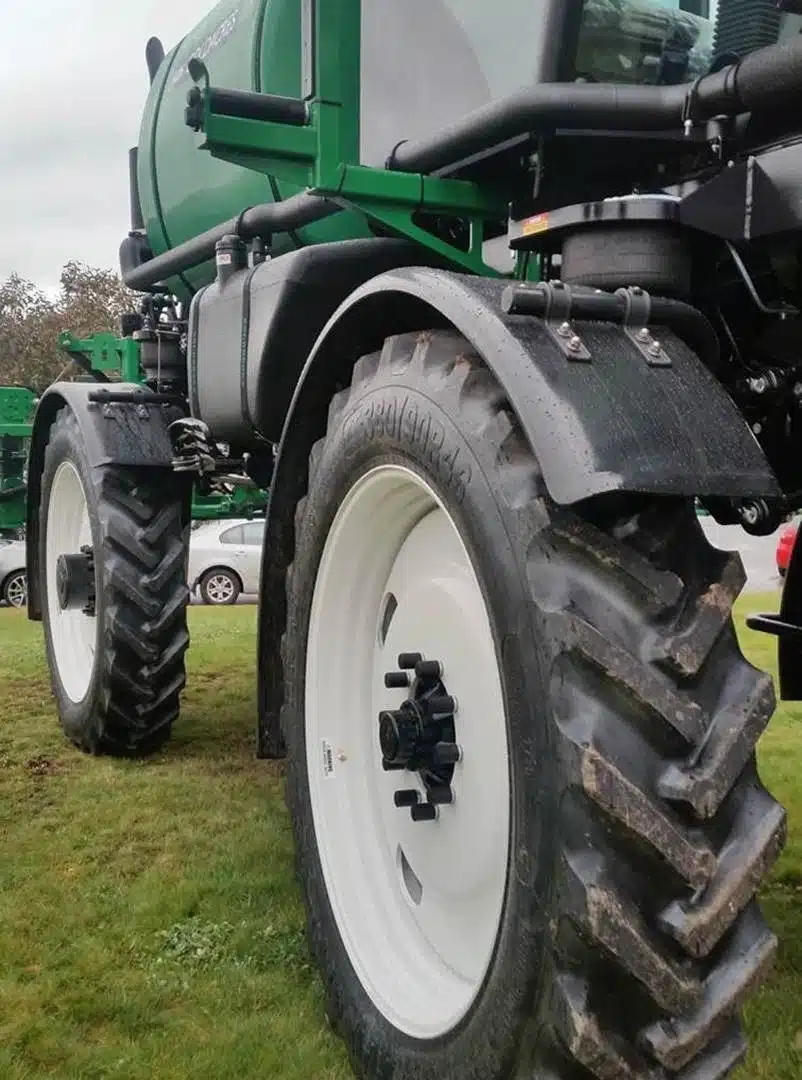 Our signature lug delivers traction with less compaction with specific features for size and application.
Featuring our signature lug, plus application and size specific pattern depth/width.
Our classic tractor & restoration range is available in Tri, Multi Rib & BTR.
(Notch Rib)
Designed for Australian soil types. With 6 specialist patterns for optimal performance in key implement applications.
Large footprint reduces soil compaction under high load, in drive and free wheel applications.
Designed for the Australian Grain & Sugar Cane industries .
Purpose built for high load haul out bins both in-field & on road.
AGRICULTURAL SECTORS serviced
TYRE SIZES for your Agrimachinery
TYRES STOCKED for all seasons
tyres that provide improved handling with increased stability, higher load carrying capacities and reduced pressure leaks.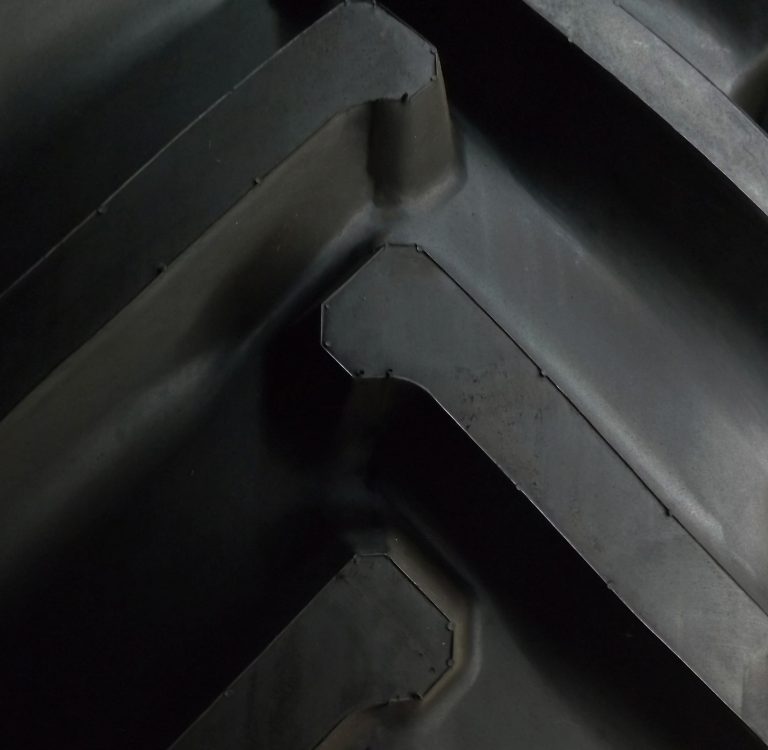 TRUSTED BY AUSTRALIAN FARMERS
Ben requested that Harvest 480/80R50 HR45 Extra Load Tyres be applied on his NEW Hardi Saritor 62 Self- Propelled Sprayer. Ben has now completed 600 hours contract spraying on the Yorke Peninsula, putting his Harvest Tyres to the test on several farms and seeking feedback from his clients. Ben has observed that Harvest Tyre's extra lug design has helped to overcome some of the soil compaction issues that are experienced in such high load, high-speed applications.
Ben Heinrich
Crop Spray Contractor, Yorke Peninsula SA
These HB45 Harvest tyres have done 2000 hours, and I've not had to worry about them at all. Definitely look at Harvest. Number one, they're Australian owned. They've been a good tyre - haven't let us down.
Luke Smith
Cropping Contractor - BEALIBA, VIC
These are the first Harvest Sugar Daddy's tyres that I ever fitted via our local Harvest distributor. These have done over 6356 hrs carting sugar cane during Harvest and are still going. Tyres are wearing on the inside due to the road camber. Mr Bray believes he will get another 1000 hrs when they flip them on the rim.
Andrew Keir & Mr Bray's Sugar Daddy Tyres
Mr Bray, Sugar Cane Grower - Burdekin QLD
We took our Harvest Tyres to the next level with a new Central Tyre Inflation System. Harvest Tyres were really helpful – they showed great interest ....& came up to look at the machine ….gave us detailed weights with machine (loaded & empty) all in my shed
John Heggie
Spray Contractor & Farmer, Saint Arnaud VIC
I had difficulties previously with bead failures on other brands…We put a set of Harvest Tyres on the header. They've done 4 seasons coming into the 5th now. Haven't had an issue at all.
Brandon Thompson
Wheat & Canola Farmer, Caniambo, VIC
The old saying they just don't make them like they used to. I finally had to put some new rubber on the Steiger 600 today. These were Harvest Tyres 5,000hrs and worn down to 20%, this is the first time I've been able to get past 1,500hrs in a long time. These tyres have been under extreme load 80% of there earthmoving life. Big thanks to Harvest Agricultural Tyres. Customer for Life!
Steve Hamilton
Laser Bucket Contractor, NSW
Our Harvest OEM sales manager Matt Petersen inspected these Harvest 800/65R32 Trojan radial flotation tyres, fitted to a 39 tonne chaser bin at Bullah farms in Gunnedah. The tyres have done 2 seasons across 3 sites in Moree, Gunnedah and Boggabri, carrying a load of 12,000kgs in the field. They have done 2 trips to Boort Victoria contracting, travelling over 5000kms on road and still have 96% tread depth remaining. The tyres are in excellent condition and the client is really happy with their performance in a demanding application.
Matt Petersen
Harvest OEM Sales Manager
Andrew was experiencing radial cracking & traction issues with his original tyres fitted to his John Deere 7730. Marty Tucker from TTS in Maitland recommended he fit an extra load Harvest HR45 tyre in 480/80R50 to the rear of his tractor to gain a higher load carrying capacity. Harvest's controlled crown gave better traction with less compaction. Andrew's feed back after 4 weeks of heavy work pulling a self propelled sprayer was; "Tyres handle the load extremely well and don't seem to need as much pressure to stand up, they also have a flatter tread area which means the weight is distributed more evenly across the tread area. I would have no issues recommending Harvest to all my fellow farmers as a premium option with loads of benefits for Australian conditions."
Andrew Davey
Grain Farmer Maitland, Eyre Peninsula, SA
PREFERRED TYRES FOR ORIGINAL EQUIPMENT MANUFACTURERS
We are proud that Harvest Tyres is the original equipment fitment choice on many of Australia's most successful farm machinery brands.
These manufacturers have been quick to recognise the unique benefits that Harvest brand tyres offers their equipment and therefore their customers.
Harvest Tyres meet the requirements on the most demanding applications – so when it comes time for replacement tyres of your OE fitment, we hope you also consider Harvest Tyres.  
Whether you are a original equipment manufacturer or interested in switching to Harvest Tyres on your replacement – please contact us.   We'd be delighted to introduce you to our brand and assist with your ongoing tyre requirements via our dealer network.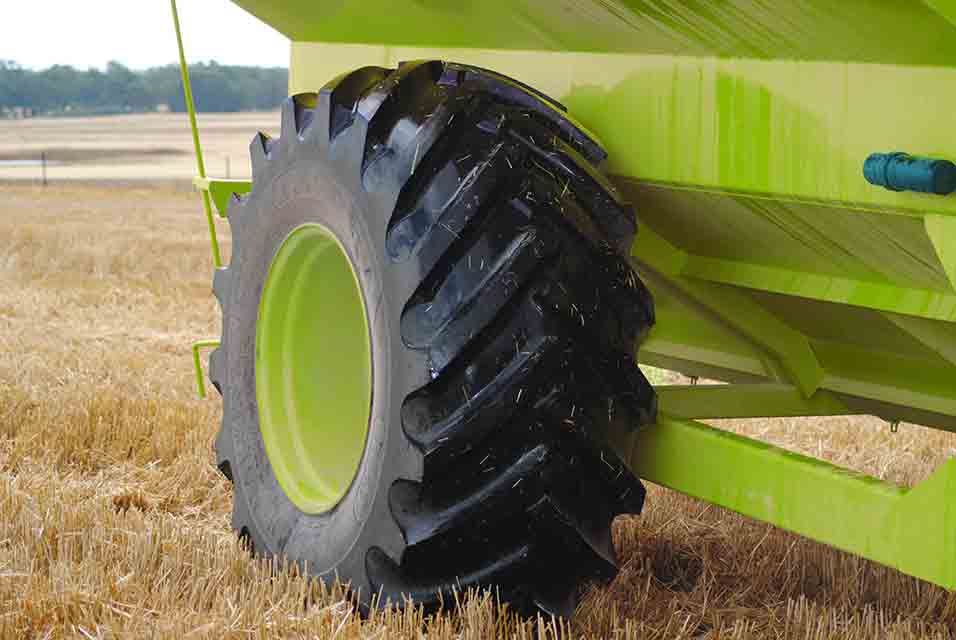 OUR PASSION FOR THE AGRICULTURE INDUSTRY IS REFLECTED IN OUR PARTICIPATION & CONTRIBUTION
We're passionate advocates of the vibrant Australian agricultural industry. We proudly work with a range of peak industry bodies to support the industry and keep across issues important to it.  We do this in a range of ways including; attending agricultural industry conferences, exhibiting at trade fairs, providing sponsorships in support of events.   We also design joint marketing campaigns to assist in meeting industry body objectives for members.  
We are interested in informed thinking and science that drives changes in farming practices.  Enhancing our understanding of the industry is vital and can often inspire important innovation.  Our tyres are designed to support Australian farms to meet their business objectives.
Some of the industry bodies we work with include: